Servicing New England For Nearly Two Decades
Executive Auto Center was established in 1999 and we've been servicing the Bellingham area since 2006. In that time, we've built a reputation of being an attentive, skilled and pleasant auto center to work with. We've established our towing service, auto sale service, and a staggering variety of car maintenance duties to serve our customers and community. We value openness, work ethic, communication and strong relationships with our customers. We've worked hard to be one of the best auto centers in New England and we'd be happy to solve your car troubles today.
Now that you know our story, find out what we can do for you today!
Check out the full list of services that we provide.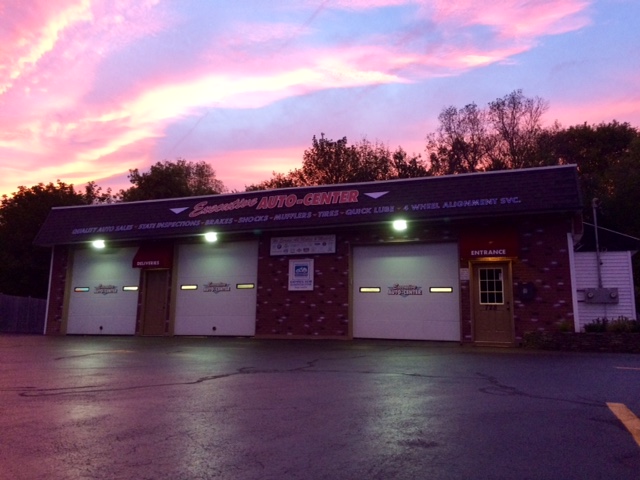 Outstanding Customer Service
Being such a major part of the community means that our customers are like family. It's our job to get cars back on the road safely and to put smiles on faces in the process. We make a point to respond to all of our reviews because we care about what our customers have to say and that interaction helps us grow.
Check out some of our happy customers' stories to see what we're all about.
"Absolute best place to get your car serviced, fixed or just an inspection sticker. Chad has got to be the most honest, loyal & truthful owner of a small town company I have ever met, totally love him for those qualities. Chad has always taken the best care for me & my car. Love the whole gang! Executive Auto is the best!"
"I had multiple items to be checked and/or fixed. Chad and the team were very thorough and explained everything to me. I never felt like I was paying for anything the car did not really need. They kept me up to date and were very gracious while I waited for the car. Having a higher than expected repair bill is never fun, but Executive Auto always makes me feel like it is well worth the money, and the car couldn't be in better hands. Thank you once again."
"This place is amazing. The owner, Chad, was so awesome to work with. He was very honest and truly wants what's best for his customers. I bought a car from this place and I would recommend to anyone buying a used vehicle to go through them. Thank you for all of your help and making me feel like a valued customer!"